INTERNATIONAL CONFERENCE ON ADVANCED MATERIAL FOR BETTER FUTURE 2017 I 2ND ICAMBF
On the 4th & 5th September 2017, Faculty of Mathematics and Science UNS had been succeeded arrange 2nd International Conference on Advanced Material for Better Future in Solo Paragon, Surakarta.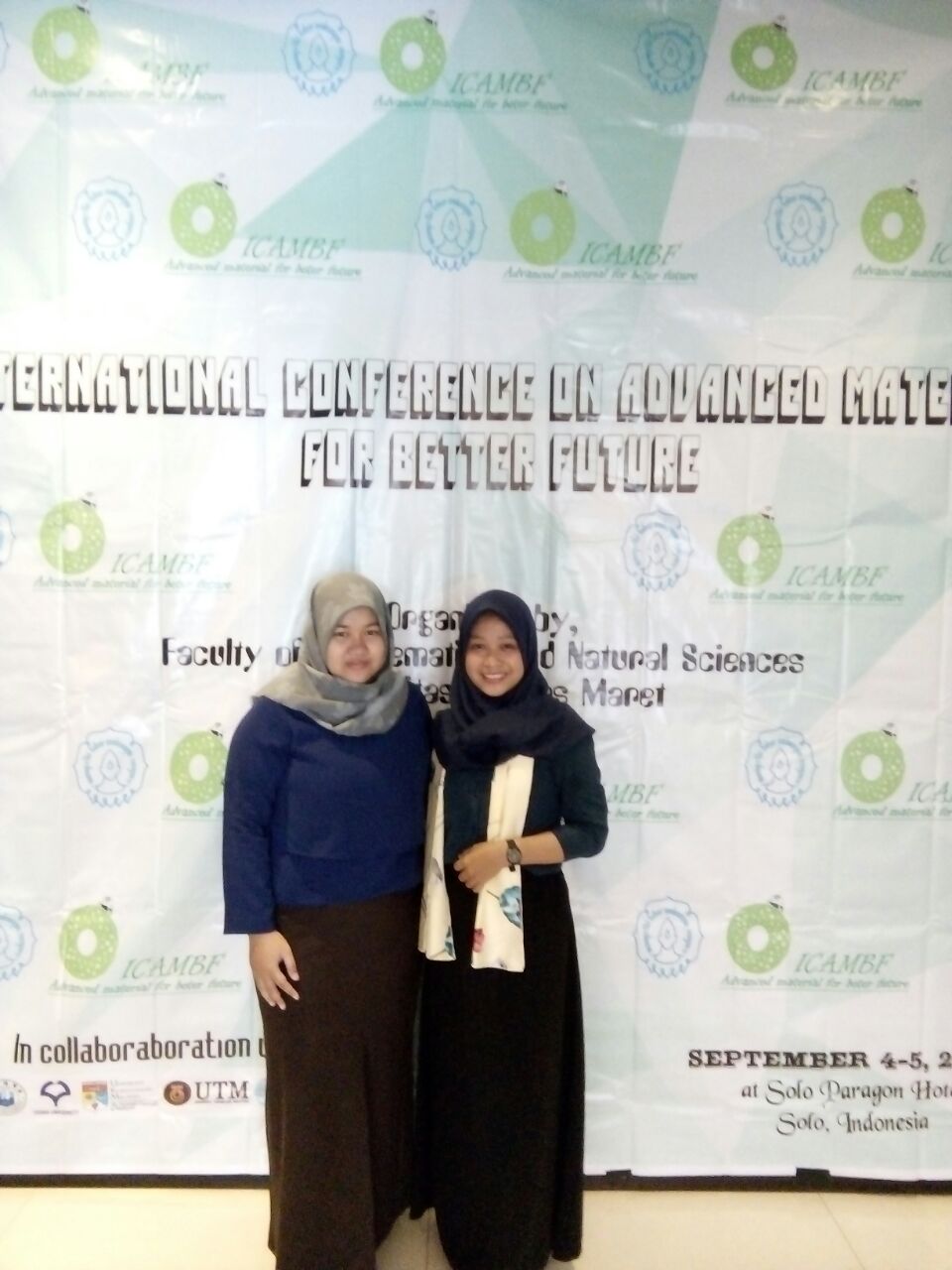 In this opportunity, Plasma Research Group delegated some members to join and speak about their research which all of them registered at same parallel session that talk about Energy Materials/Nanomaterials. They're Nana Rismana (Preparation of amine-functionalized Fe3O4/Carbon nanoparticles by submerged arc discharge in ethylendiamine/ethanol), Anis Robi Astuti (Quantitative Analysis of Amino Groups Attached on Carbon-Based Nanoparticle Surfaces by UV-Vis Absorption Spectroscopy), Hanifah Rasyidah (Plasma Discharge with Different of Electrode Diameter for Reducing Methylene Blue Concentration), Naila Chanan (Water Treatment using Plasma Discharge with Variation of Electrode Materials), and Nor Shalina Putri (Discharge Plasma with Voltage Variation for Water Treatment Application).